BRANDS
Gurantee to introduce the best brands, deliver the best quality of products to your hand.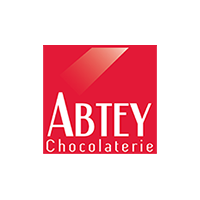 ABTEY
Specialist for filled chocolates from Alsace, France since 1946.
Country Origin: France
BACKGROUND
60 years of chocolaty success...
"I have created all my chololates with passion in order to make each bite a festive celebration..."

by Henry Abtey 1946





In 1946, Henry Abtey and his wife founded their chocolate factory in a small 20m² shop. They were very far from thinking of the 7,500 m² production area fitted out with constantly upgraded machines which became their chocolate factory.
This success story is no fiction, indeed. Initially based on strong will and entrepreneurship of a young couple, Abtey employs now up to 200 people in high season, produces 1,300 tons of chocolates a year, and distributes its products in more than 35 countries in the world.
Love for chocolate has been passed down through 3 generations at this family company, today managed by Anne-Catherine Roedel, Henry's and Amélie's granddaugther. Our knowledge has turned our company into the specialist in liqueur-filled chocolates without sugar crust, and we are now acknowledged for our quality and creativity in more than 35 countries.
Love for chocolate since 1946...
1946: founding of the chocolate factory in a building of 20 m² in Mulhouse (Alsace, France)
1961: launching of our speciality: the liqueur-filled chocolate guaranteed without sugar crust
1974: construction of a new chocolate factory on 3,000 m² in Heimsbrunn.
1986: Odette Abtey succeeds her father at the head of the chocolate factory. size of the storage area: 7,500 m²
2010: Anne-Catherine Roedel, Henry Abtey's granddaughter, takes over the company's operational management. Staff: 90 permanent employees and 80 seasonal workers - Yearly production: 1,500 tons.